The most disaster-prone US fleet has suffered another incident after a MH-60 Seahawk helicopter crashed on the flight deck of the USS 'Ronald Reagan' shortly after takeoff at 9am, the Navy confirmed on Friday.
According to the Navy, the injured personnel are "in stable conditions" and none of the injuries is life-threatening. Some of the servicemen were evacuated ashore.
The crash happened as the Nimitz-class aircraft carrier was conducting regular operations in the Philippine Sea.
Despite the incident, the ship remains "fully mission capable" and continued flight operations.
The Navy has launched an official probe into the crash.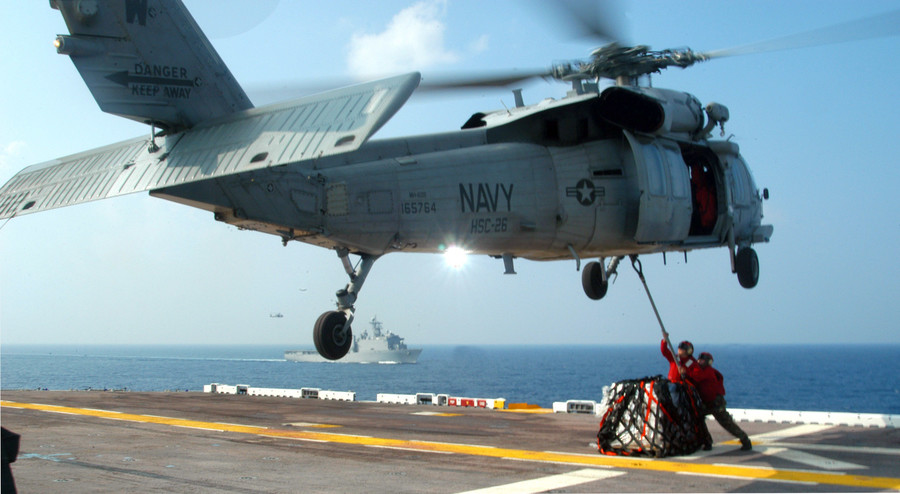 This is the second incident involving helicopters to hit the US Navy this month. Earlier, two HH-60H Seahawks crashed into each other while taxiing at Kadena Air Force Base in Japan. No one was injured in the collision.
The nuclear-powered USS 'Ronald Reagan' is part of the US Seventh Fleet, operating in the west Pacific. It is based in Yokosuka, Japan.
The Seventh Fleet had gained a reputation as one of the most disaster-prone Navy units. Last year, it suffered at least seven major incidents, which resulted in 20 fatalities.
In June 2017, guided-missile destroyer USS 'Fitzgerald' collided with a Philippines container ship near Tokyo. The incident claimed the lives of seven of the destroyer's crew members.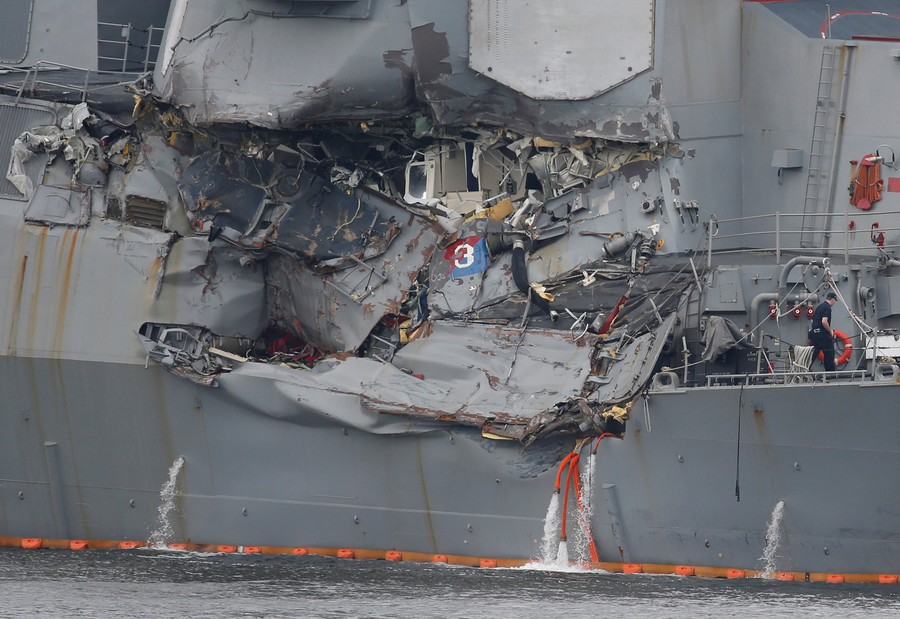 Two months later, 10 sailors were killed on board the guided-missile destroyer USS 'John McCain' when it collided with a merchant vessel off Singapore.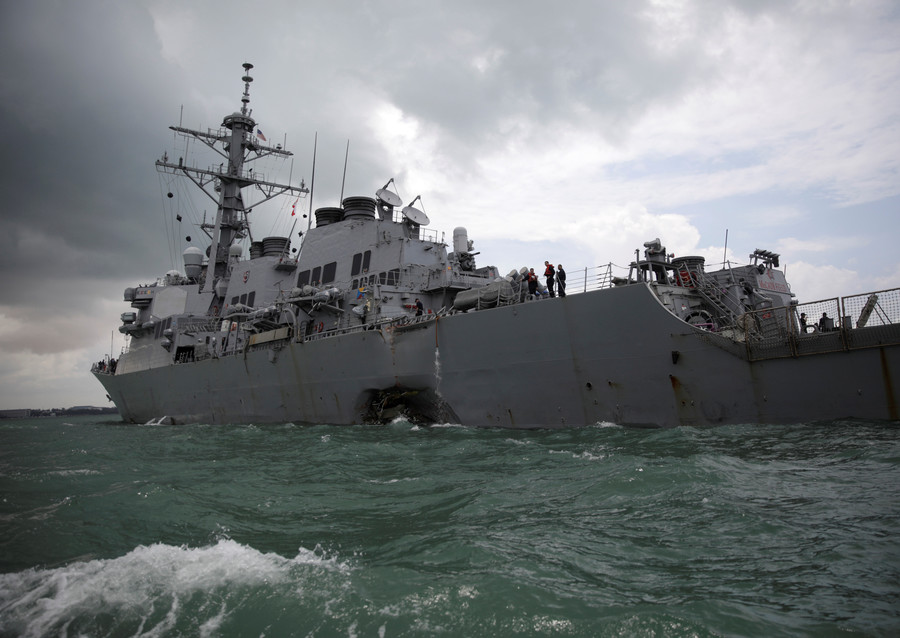 In November that year, a C2-A Greyhound transport plane, carrying 11 people, crashed near Okinawa. Eight people on board were rescued.